Written By Matt Strunk
The Ford Motor Company (FMC) recently announced a major change to its business model that will substantially impact the way dealerships do business across the U.S. FMC has officially decided to split their new electric vehicle (EV) operations and legacy vehicle operations into two new divisions, specifically Ford Model e and Ford Blue.
The plan is for Ford Model e and Ford Blue to work as separate companies, but to also provide cost-effective support for one another. For example, Ford Blue will include the software developed by Ford Model e on its vehicles. Ford Model e production will focus more on future technology, with advancements in things like online retail services, software integration for vehicles, vehicle architecture, electric motors, and batteries for the company's incoming generation of EVs. Ford Blue was made to help decrease waste and production costs for a more streamlined internal-combustion business, while also growing the company's legacy brands with new models for the Bronco, F-series, and Mustang.
Why Should Dealerships Care?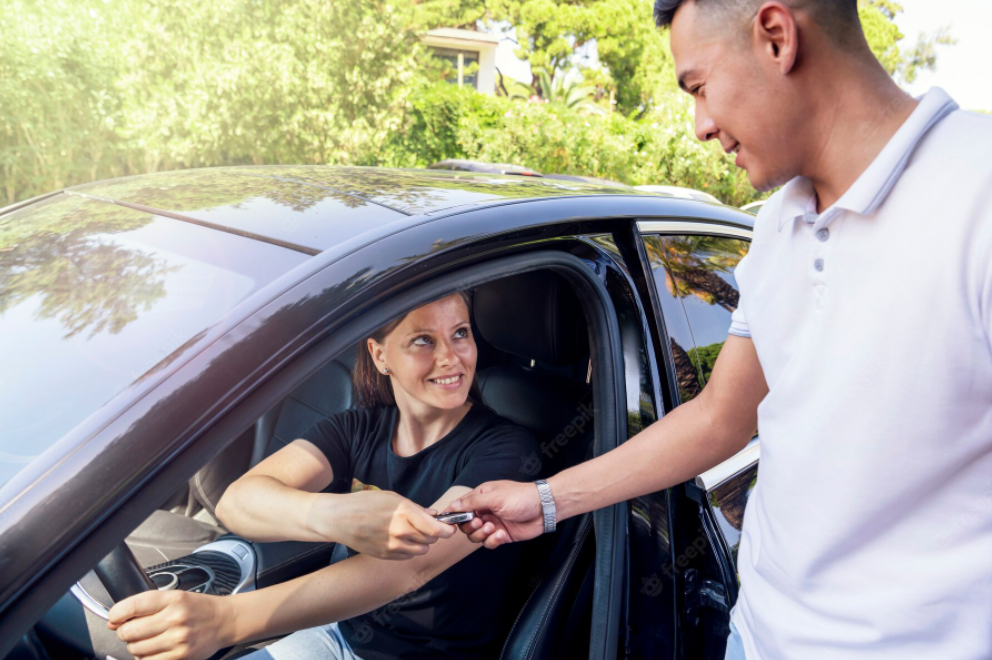 So why is this a big deal for dealerships? Well, with Ford Model e's focus on online retail services, it means taking on many of the essential services that dealerships would traditionally provide. If this line of thinking seems familiar, you might recall how Tesla sells their vehicles without any dealerships, and they're one of the most valuable car manufacturers in the world. 
For a long time, Ford's image has been that of a reliable and traditional automaker with a world-renowned brand. However, they aren't known for direct-to-consumer sales and are playing catchup with Tesla for EV development. But that doesn't mean they can't diversify their business for a new market of online services that include contactless car buying and changes in vehicle maintenance due to how electric vehicles are built.
Ford is trying to model after Tesla's success with direct-to-consumer services for EV vehicles. What they've stated that they need is to establish a different culture, one that's likely more tech-oriented so they have an easier time promoting and establishing remote services and software integration across their model lineups.
It's been suggested that by splitting the company's operations up, Ford can get a higher valuation based on the comparative ease of establishing a newer brand instead of an older one. But if the plan is for FMC to fund this EV operation, what does that mean for how dealerships do business?
Contract Logistics
Because both Ford Blue and Ford Model e will be separate companies, they're not contracted to work with dealerships in the same way. There are effectively loopholes they can use to get around otherwise normal contract practices with dealerships– let me explain. 
There are tons of franchise laws in the U.S. that prevent an auto manufacturer from cutting dealerships out of profits, and FMC can't transition to a dealership-less business model because of the franchise laws. Ford can't transition to doing direct-to-consumer business like Tesla because of those laws. However, if they found a new electric vehicle company, they can design it to specialize in online sales, thus making it a lot easier to avoid breaking those same franchise laws.
Effectively, this could work as a loophole to get around having to work with dealerships. For many dealership owners, this can feel like Ford is starting to make lasting moves to transition away from using dealerships at all. If you think about it from their end, one possibility could be that dealerships are making lots of money from sales, but potentially negatively impacting the customer experience, which then comes to be associated with Ford's brand. 
The fear is that Ford could be starting to value having more control of the customer buying experience as a way to earn the money dealerships make by offering similar services without needing a "third-party" business.
New Dealership Model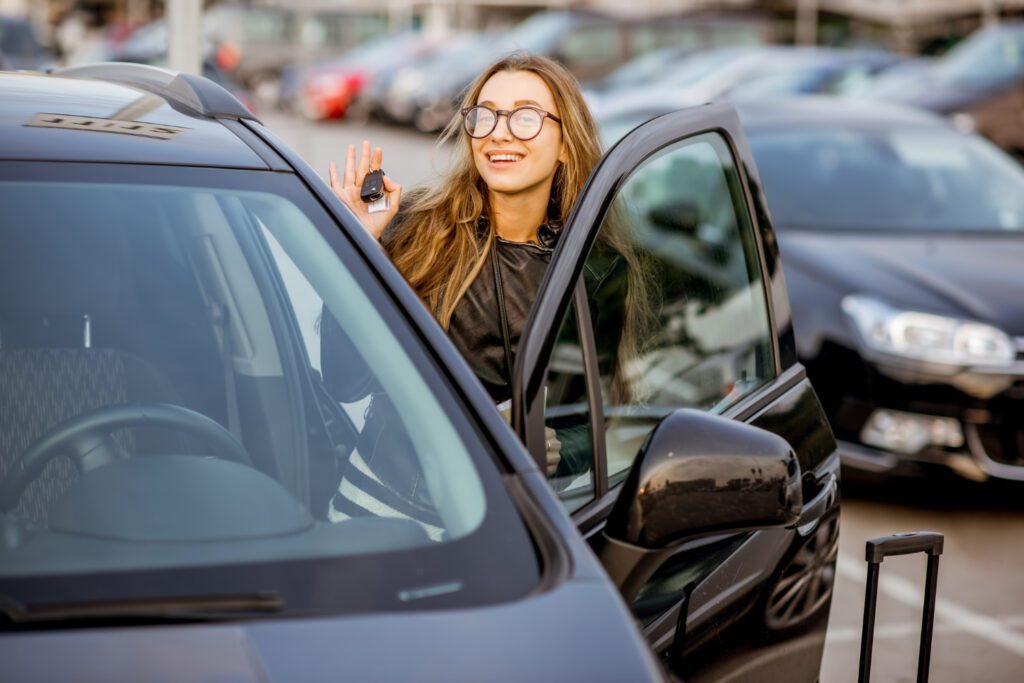 Ford has gone on record saying they're going to keep doing business with their dealerships, but in a very specific way. They're offering all the dealerships in the country the ability to opt-in to sell Ford's new EV vehicles, but dealerships are not allowed to physically keep any in stock. They're also not allowed to offer sales incentives or vehicle discounts. 
So with fixed prices and direct-to-consumer service from Ford, the dealership will likely still get a flat rate per-vehicle that they deliver, but the cost won't vary. And even financing options for a given vehicle will probably happen through Ford directly, so they're really cutting out a lot of the areas where dealerships make money, and that's why it's a big issue. Consider also that if your dealership switches to this to sell Ford's EVs, you have to change your shop too in order to frequently service EV's.
All of these issues understandably raise important questions: is Ford trying to get away from using dealerships in the next few decades, especially as vehicle production more fully switches to EVs? Is the end goal to get rid of the majority of dealerships? If the entire market switches to EVs, and many of those same consumers buy through Ford's new model, you can argue that it's going to start impacting many dealership's bottom line, which is a huge concern. 
From a marketing perspective, these changes also bring necessary adjustments to how we can make value propositions. For instance, if a Ford dealer specifically decides to opt into the EV program, then we can't advertise different coupons and offers because none are allowed. So the value proposition changes, and you likely have to start marketing vehicles as exclusive, premium products, which is also similar to Tesla.
Impact On Sales & Service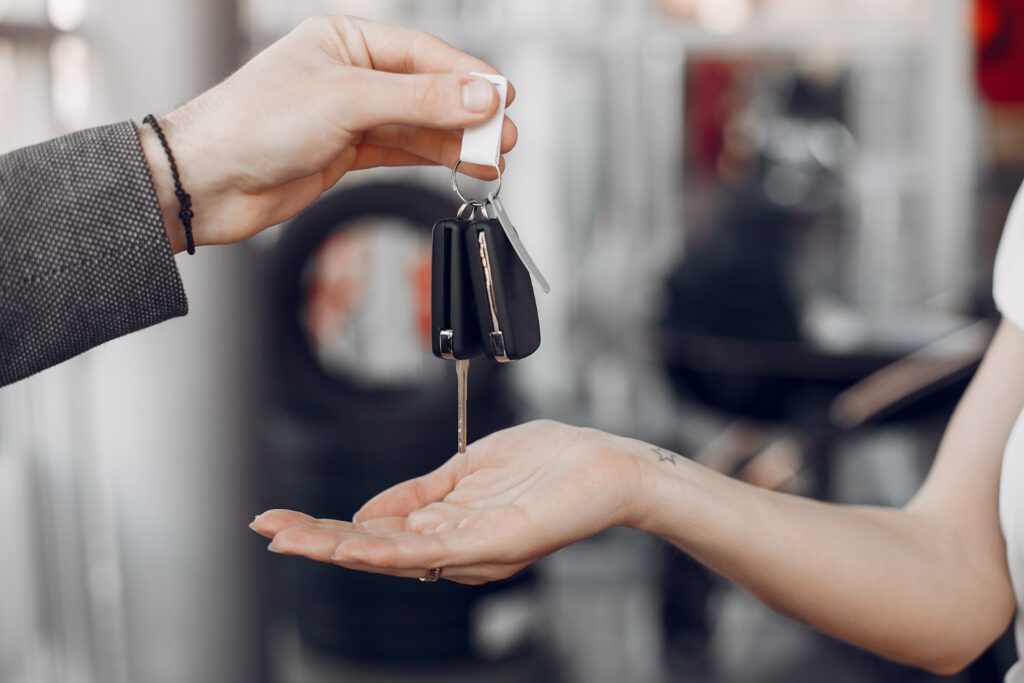 Here's another important question: if dealers lose opportunities to make profit the same ways they used to when selling vehicles, how does that change sales? For instance, if Ford does eventually decide to directly market to consumers instead of using dealerships, the biggest opportunity for a dealership to stay relevant and grow as a business is through service operations. It would be different kinds of service since EVs have different maintenance schedules, but it's something Ford doesn't provide that dealerships have a long history with.
I think there are two general stances that try to anticipate how dealerships can adapt to Ford's changes. The first is that Ford Blue and Ford Mache e are great news for Ford dealers because the new companies will allow Ford to build a more techy, Tesla-like culture, which will help FMC make more innovative products to help raise product value, which dealerships would still see a sales percentage of. And if dealerships can pivot to digital retailing online and don't have to worry about offering discounts, is it really such a bad thing for customers?
The other stance is that people are justifiably enraged and think Ford's cutting them out of profits very deliberately. The fear here is that the company could continue to move away from using dealerships as part of their business at all, which makes it extremely hard to stay competitive.
I think both stances have some truth, but are best when considered together. Ultimately, Ford wants to both make products people love and to make as much money as possible. These changes are not necessarily based on anything related to Ford wanting to get rid of their dealerships. I think, ultimately, it's the market at work. My generation of consumers are continuing to demand changes that add convenience to our lives, like not having to visit a car dealership to purchase a new vehicle, for instance. If you can get your vehicle delivered to you or picked up and brought back for servicing, why would you want to sit at a dealership?
I think there's truth to that: I don't want to sit in the dealership. As a consumer, I want you to pick up my vehicle and service it – it saves me time. This is a big example of how people want more frictionless, contactless services, like COVID has helped train us to expect and normalize. 
So the strongest changes in demand that Ford wants to make may in reality not be great for dealerships, despite being great for customers. While the company currently still uses and values dealerships, only time and market developments will really tell how much more the industry continues to adapt to EV production and remote services, and in particular how dealerships can still be a part of this automotive evolution.